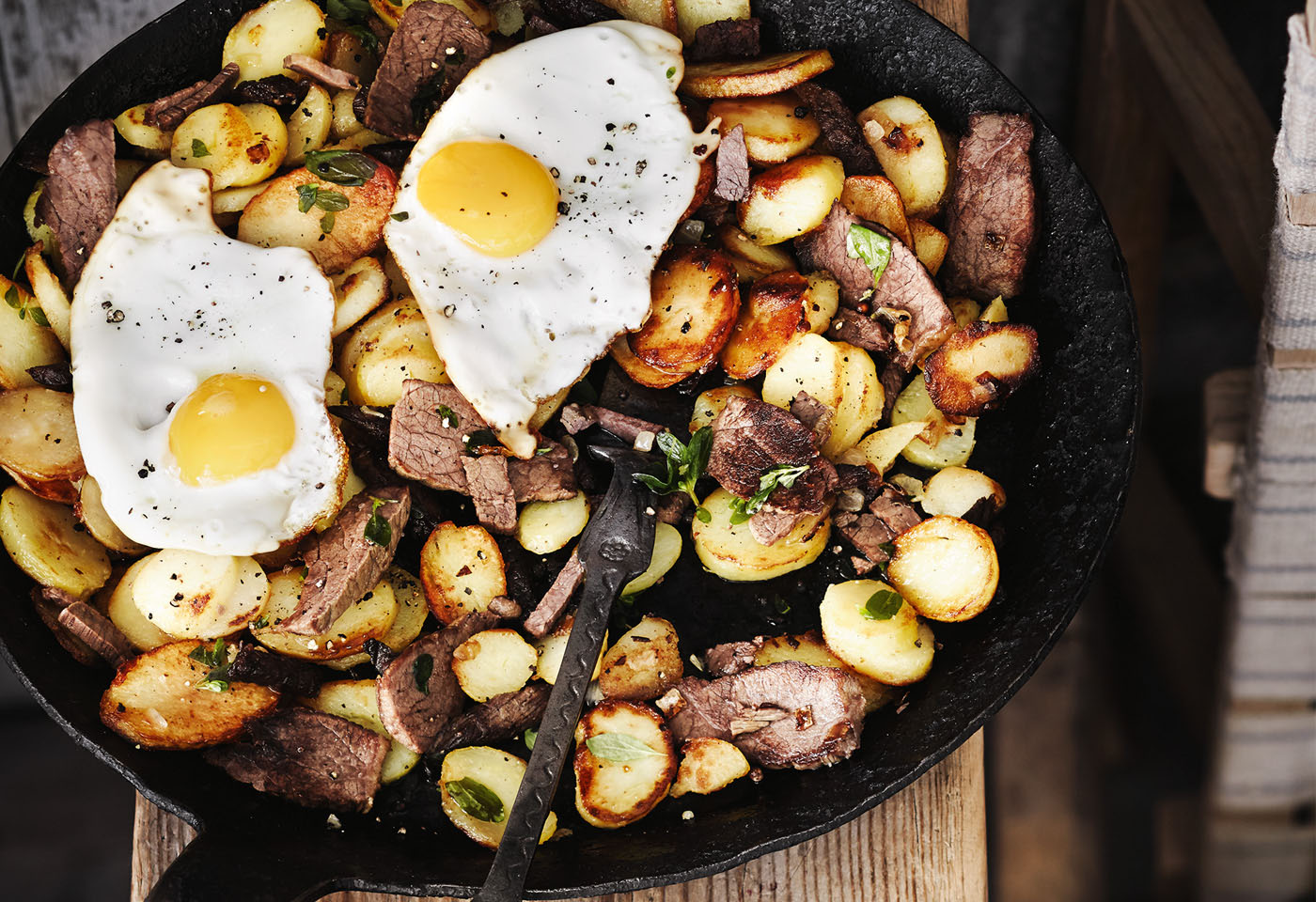 Published on 26 October, 2022
Did you know that this dish was originally a leftover meal?
In the past, many chefs and guest houses cooked too much food for guests staying in their accommodations. Throwing it away was a shame and that's why a staff meal was prepared from the leftovers. Today this national dish is no longer a leftover meal, but a much appreciated and typical Austrian dish.
Tiroler Gröstl is the perfect lunch dish during an active day on the slopes. This traditional meal is not only nutritious, it is also very tasty!
This dish is certainly known to the winter sports enthusiasts among us.
The dish is quite simple. Tyrolean Gröstl consists of fried potatoes, onion, meat (bacon or beef) and a fried egg. You can now order Tiroler Gröstl everywhere in Austria. Of course also at Glennie's!
Are you getting hungry already? Book your table now!