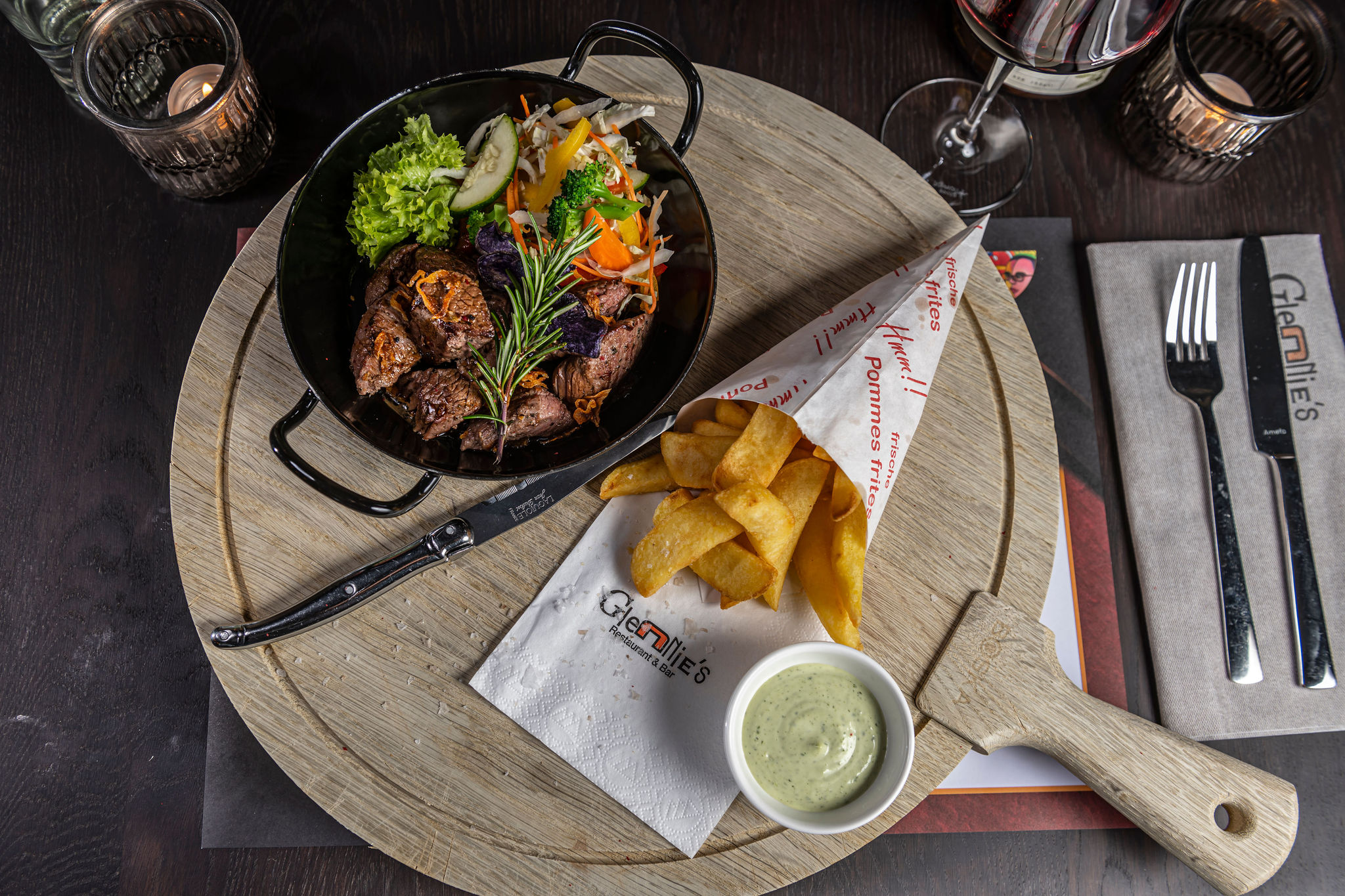 Published on 26 October, 2022
The well-known beef pan from Glennie's comes with a beautiful red wine. But how do you choose the right wine with a meat dish? Except for wine lovers, this is often a real challenge.
There are many types and flavors of meat, all of which can be provided with a different sauce, spice or garnish. In addition, the structure and preparation of the meat is of great importance for which wine goes best with the meat dish.
If we take the beef pan from Glennie's as an example, different types of wines go well with it. The beef pan consists of, among other things, Alpine beef, wok vegetables and pepper sauce. Beef often has a firm structure and a strong taste. You can choose a powerful red wine, with lots of tannins and sufficient acidity.
The meat and wine must go together in perfect harmony. This is to further enhance the sublime taste of both. With the beef pan from Glennie's you can choose a powerful red wine such as: a Cabernet Sauvignon, Catena Malbec, Domaine de la Baume Syrah, Rioja Reserva or a Pinot Noir Bourgogne Reserva.
Take a look at our wine list!