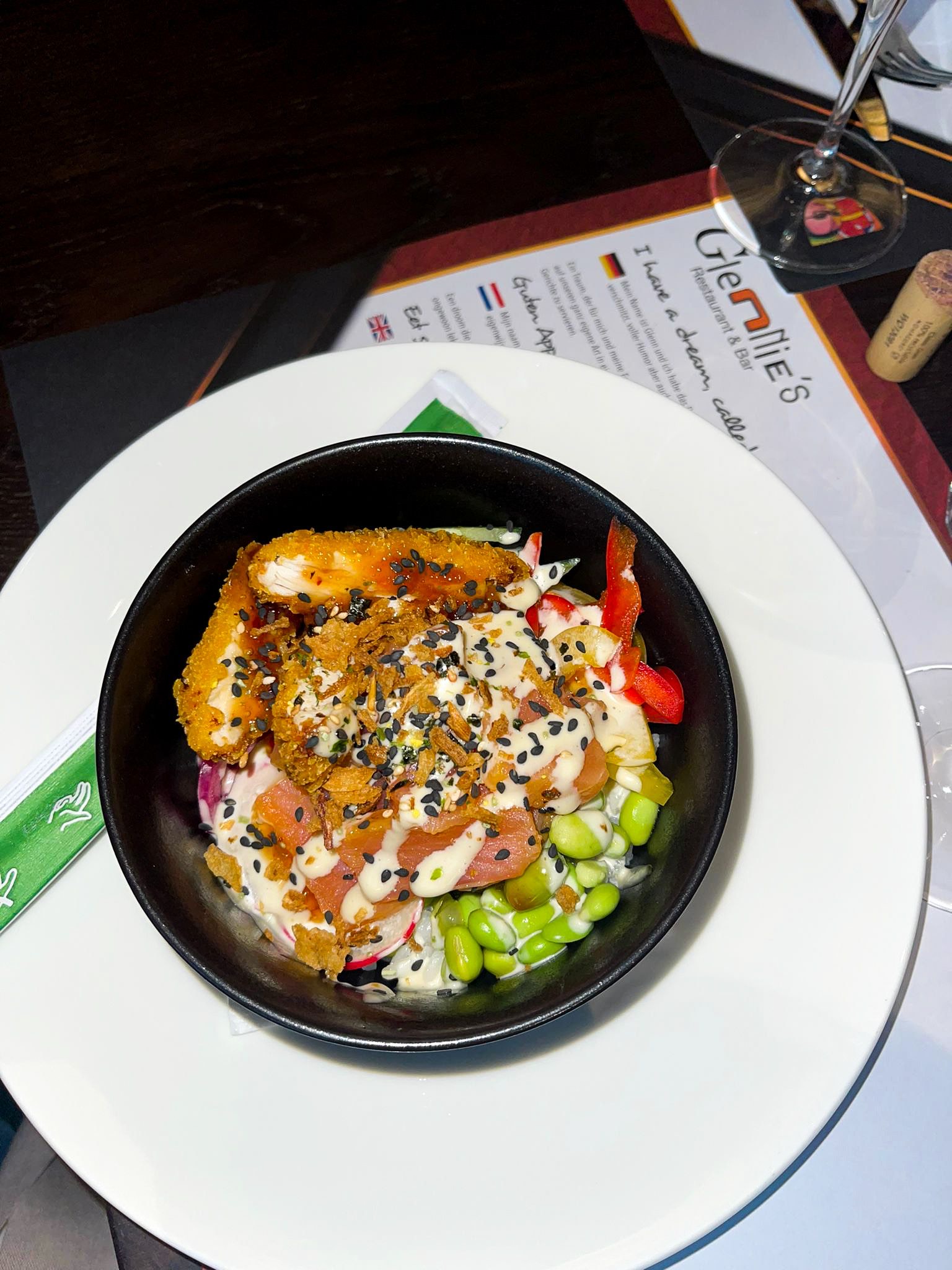 Published on 12 June, 2022
Did you know that…. A Poké Bowl is originally a Hawaiian dish?
In Hawaiian poké means 'to cut into slices'.
A Poké Bowl is a dish where finely chopped fish (or meat) and vegetables are central, just like in sushi. That is why you can compare a pokebowl with a bowl filled with all the ingredients that you normally use to make sushi. In other words, a sushi salad!
The basis of a Poké Bowl is often rice, but you can also use quinoa or noodles, for example. On this bottom layer you can put different ingredients that you like. For example: avocado, edamame beans, seaweed salad, lettuce, red onion, etc. To really finish the dish, choose a favorite topping such as salmon, tuna or chicken. You can decorate the Poké Bowl by adding sauces or adding a crispy bite.
We have placed 3 different Poké Bowls on our menu for the summer:
Poké Bowl with crispy chicken
Poké Bowl with salmon
Poké Bowl vegetarian
A Poké Bowl is a perfect choice for the summer. It is a delicious light and fresh dish!
Are you curious how these Poké Bowls taste? Reserve a table via www.glenniesrestaurant.nl or call one of our telephone numbers.